In mijn laatste bericht had ik het over de letter D en die stond dus voor Dylusion. Aangezien we geen designpapier mochten gebruiken ben ik maar gaan spelen met deze sprays en wat stencils. Heb twee kaarten gemaakt, bijna hetzelfde maar toch weer even anders. Ik begin met kaart 2.
In my last post I mentioned the letter D and I meant Dylusion by it. Because we were not allowed to use any designpaper I started to play with these sprays and stencils. I made two cards, almost the same but also different. I start with card two.
kaart2
kaart2
In de eerste instantie ging ik voor 1 kaart en de tweede zou ik als backup gebruiken voor als de eerste verkeerd zou gaan. Eigenlijk ging het héél goed met de eerste en de tweede juist niet en dan bedoel ik het moment dat ik de silhouette stencil had gebruikt. Ik vond de kleuren zo gaaf dat ik dit opgelost heb dmv het silhouette over te trekken op een ander stukje papier en verder weer heb bewerkt met de resist techniek en zwarte spray.
First I wanted to make one card and the second one for reserve incase my first one was all messed up. The first one turned out very well but the second one went wrong after using the silhouette stencil. But because I love the colors of the second one I solved that problem by drawing the silhouette on a other piece of paper and than finished it with the resist technique and black spray(see my picture)
kaart2

Voor de eerste kaart heb ik nog een bloem gemaakt. Normaal heb ik altijd wel wat op mijn kaart qua bloemen of andere materialen zitten maar ik vind het met dit soort kaarten mooier om het simpel te houden want dan zie je het effect van de stencils beter. Ik heb voor de bloem tissue paper bespoten met de sprays en met de heatgun droog gemaakt. Ik heb ongeveer 4 stukken tissue besprayed in verschillende kleuren. Daarna met de die van Tim Holtz uitgestanst. Denk bij elkaar 12/14 bloemen Voor de kern een brad ingesmeerd met Glossy Accents en kraaltjes er op geplakt. De blaadjes zijn ook gemaakt met een die van Tim Holtz, zowel uit papier als uit zwart kant. Daarna het kante op het papier geplakt Je ziet het totaal niet op de foto.


For my first card I made a flower of tissuepaper. Normally I always put some flowers or other things on my card but I think with this tecnique I find it more beautiful te keep it simple. Also if you put to much on it you don't see the effect of the stencils. For the flower I used some sheets of tissuepaper which I sprayed with the sprays and dried them with a heatgun. I used about 4 sheets and sprayed them with different colors, I used a die to cut them out I think 12 or 14 flowers. For the centre I glued somel little beads on a brad. Than I took some black lace and black paper and used a die to cut some leaves. I glued the lace leaf on the paper leaf. You can not see it on the picture.



klaar met de eerste kaart/after finishing my first card
Kaart 1
Nou, eigenlijk toch nog een aardig verhaal geworden en hoop dat jullie er een beetje wijs uit worden haha. Vind het zelf een beetje chaotisch allemaal LOL. Maar goed vond het erg leuk om met de Dylusions te werken en ga ze vast vaker gebruiken. Nu even kijken wat de andere twee dames hebben gemaakt.
A
fter all a long story and I hope it makes any sense ha,ha. For myself it sounds a little chaotic LOL. But it was fun to play with the Dylusions and I am sure I will play with them more often.
So, let's see what the

other girls have made.
YVONNE
ANNEMIEKE
Fijn weekend/
Have a nice weekend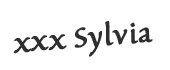 De stempels komen bij Posthumus vandaan