Voordat ik begin met mijn kaartje wilde ik nog even vertellen dat ik een award heb gewonnen bij Le Style Magenta. Zo af en toe ga ik weleens langs en toen zag ik dat mijn vorige kaartje op hun blog stond. Ben súper trots op mijzelf ha,ha.
Before I am going to explain too you what I did with my card I want to share with you that I won an award with my latest card on Le Style Magenta blog. Sometimes I visit their blog and suddenly I saw my last card. I am so proud of myself LOL.
We moesten dit keer werken met een sketch die Yvonne had uitgezocht. In de eerste instantie wilde ik weer eens met een Magnolia werken maar toch weer iets met stempelen gedaan. Dacht dat dat iets sneller zou gaan LOL. Ik heb ontzettend veel foto's dus om te laten zien hoe mijn kaart tot stand is gekomen.
This time we had to work with a sketch which was chosen by Yvonne. I wanted to work with a Maggie but at the end I decided to do something with other stamp(techniques). I thouhgt I would finished my card sooner LOL. I have a lot of picture to show you the way I made my card.
playing with stains(it looks terrible LOL)
Used stencil with embossingpaste finished with distressink
colored the stamp with distress markers
stamped image and than cut the bird out
background for the bird did with Magenta stamp(Hero Arts) and distressink
this I made instead of the small stroke of paper I needed fot the sketch
instead of the flowers, I only needed the wings
distressed with inkpads
both of the background I sprayed with the Biscotti Perfect Pearls
I distressed the edges of the back of my card with a tool and finished it with embossingpowder
Aangezien ik toch al héél wat foto's had kon er nog wel ééntje bij van mijn blinddrukstempel, die heb ik laten maken bij de
Posthumus in Amsterdam
.
Because I already had a lot of picture's I thouhgt there was room for another one, my own custom made embossing stamp which was made by the Posthumusshop in Amsterdam.
Yvonne
was natuurlijk op tijd en die heeft ook weer iets schitterends gemaakt. klik op haar naam en dan komt het helemaal goed.
Yvonne has made a beautiful creation for this challenge so it would be fun if you visit her blog by clicking on her name.
Met deze kaart wil ik ook meedoen met de volgende challenges/
I am entering this card for the following challenges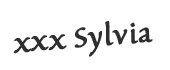 De vogel van Magenta heb ik op de beurs in Nijkerk gekocht.
The bird I bought on the stampevent in Nijkerk